We provide industry leading service.

Tax Preparation
In today's economy, tax planning is a year-round process. Blake Allen CPAs meets regularly with clients throughout the year to anticipate and identify significant tax-saving opportunities and to develop appropriate strategies for each client.

Business Advisory
Our business advisory services are designed to meet the needs of business owners for timely advice and information.  These services are focused on assisting business owners with establishing infrastructures as the foundations for growth.

Financial Services
In order to have accurate and timely financial information, it is necessary that a consistent and reliable financial services function be in place.  Blake Allen, CPAs provides reliable and consistent financial services.
BLAKE ALLEN is a certified public accounting firm based in the SW Chicago Suburbs that provides full-service tax and financial consulting. We encourage financial success with our clients through tax consultation, financial literacy and educational empowerment.  Our industry knowledge makes us the best choice for tax consulting and financial services.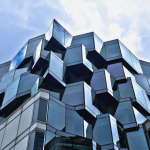 We are Industry Leaders
Our industry knowledge makes us the best choice for tax consulting, business advisory and financial services. We pride ourselves on advanced insight into:
Financial Literacy
Security
Trust
Integrity